By dreamdefender @ December 18, 2013 at 2:00am

Enjoy the new expansion, New Horizons, with a cup of your favorite holiday brew and events! From now until January 7th 2014, 2x EXP/Spirit/Drops/Coins will be on. Now is the time to get leveling and reach a new horizon in power!
Snow, snowmen, and decorations have come to Archosaur
12/18/13 – 1/7/14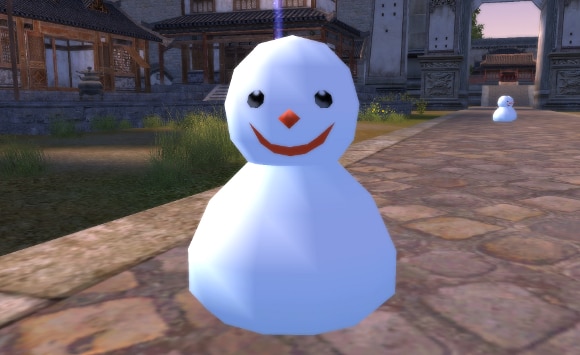 Archosaur has been invaded by snowmen! Don't be fooled by their calm demeanor, they know how to decorate as well as trash talk. Kill them all around the city for refining items and festive fireworks. Fire off the fireworks to help make the city get into the festive spirit of the holiday season!
Yetis!
12/18/13 – 1/7/14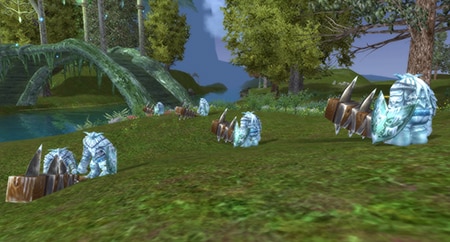 The Living Snowmen (aka Yetis) have returned! Rumors say there is a quest that involves killing these poor fellows. It's only a rumor though.
2013 Christmas Event – Present Delivery Race
12/18/13 – 12/30/13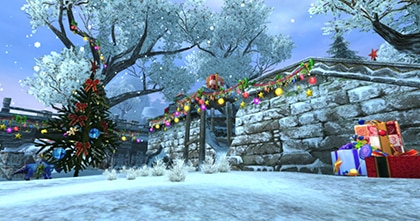 This year's event will once again take place in the Frigid Bay. Once in the bay, you can get the opening quest from the Penguin-mart Shopkeeper. He will have the quest, Emperor's Cruise for you to take, which once complete awards you 3 Christmas Event Tickets. You'll use these tickets to exchange for a penguin launcher later.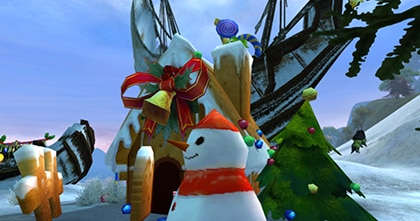 Every day at 10am, 2pm, and 6pm, Santa and Toto will appear in the Frigid Bay ( 441, 201) with a quest for all those Lv30 and up. Give Toto your 3 tickets and he will award you with a penguin launcher! Your job is to push as many presents and toys into the gingerbread house as you can within 15 minutes! Follow the arrows on the ground for guides on where to push the presents towards.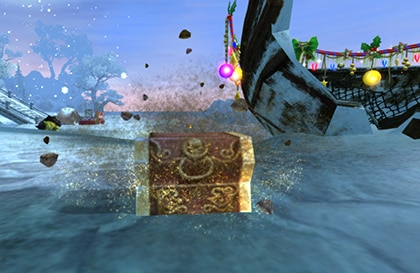 Deliver more than 50 presents to receive a system message as well as the presents changing into penguin toys. Once a total of 200+ presents are delivered, the penguin toys will be replaced by snowmen toys. Reach 500+ delivers for the golden reward!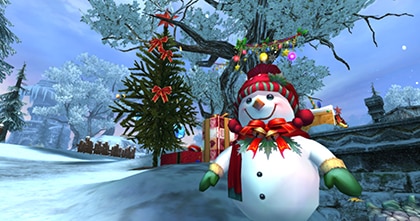 This is a team event, so make sure to work together. Interfering with another person's delivery only hurts everyone's chances at the top prize. Team work is the key to getting the most out of this event!
New Years – Sky Flame Festival Event
12/30 @ 10 AM PST
The Sky Flame Festival returns this year for New Years! Expect announcements to go out on the day before New Year's Eve. Lots of goodies and fun items are available for this event, so read on below for the recap of how it goes.
At 09:30, there will be System Announcement to go speak with the Unity Coordinator at a major city (Lv30+).
At 20:00, the Unity Coordinators will appear. Tellus City (380,225), Etherblade (441,872), Raging Tides (670,126), Plume (329,414), Lost City (248,641)
The Unity Coordinators have a quest to send you outside of each major city and retrieve Stolen Firecrackers. These can be found from the Fire Crackling mobs, and yield 1 Spirit when killed. The Stolen Firecrackers give 10 contribution points when picked up.
In a short while later, around 20:15, boss mobs named Permafrost Titans will appear. These enemies will grant additional contribution points when killed (3000). They also drop an item called Permafrost Rubble when killed, which yields 200 Contribution when used.
At 20:40 the event is over. Head to the Unity Coordinator to gain lots of Spirit and 15 Maiden-Kissed Chests!
New Years Cleave
12/31 @ 10AM PST
This New Years will go off with a mighty cleave as the Nien Beasts attempt to invade Archosaur once again! Fight off the invasion by talking to the Elder of Astral Light in Archosaur's North. West, and South cross roads. He'll explain the situation and get you started on the annual event. Expect to obtain lots of rewards/prizes for having the most contribution! Work hard and help the beasts complete their sad, but amusing yearly ritual.
Unique Reward System
Upon logging into PWI: New Horizons, you'll notice a chest in the top right corner of the screen.

This glowing chest lets you know you have rewards to claim!
Click it to open up the Unique Reward window.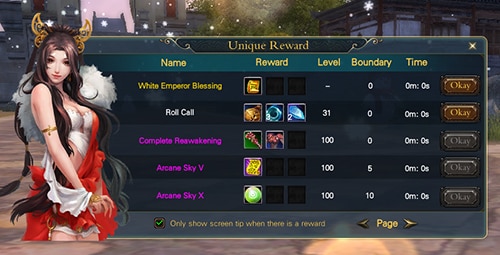 This new system, called Unique Rewards, allows players to claim rewards from anywhere in the world. Most of them have simple requirements, such as reach level 10, 15, 20, stay logged on for an hour, and so on. Others are a bit more unique, such as finishing certain quests, or advancing to a certain level of character growth via Reawakening.
Make sure to always redeem your rewards so you can stay ahead of the game and
We hope you will enjoy this lineup of events as we round out another great year thanks to all of you. There's still one more special New Years event to cover, and it's a rewarding one.
From all of us here at Perfect World Entertainment, we wish you a happy holiday season and thanks for making this game an awesome experience!