By DwightMC @ January 2, 2014 at 12:01am

Start the New Year off with an Anima Charm! For a limited time only, you can save up to 20% off on Anima Charms, Anima Shard and Light of Genesis. Act fast, the sale ends on January 6, 2014!
New Years Sale Start Date: January 2, 2014 12:01 AM PST (When is that for you?)
New Years Sale End Date: January 6, 2014 12:01 AM PST (When is that for you?)
Level your Anima with these Charms, that come in both Rage and Shelter varieties. Charms are used to charge the Anima power for their respective type. Both of these items are 15% off, buy them today for 306 Leaves.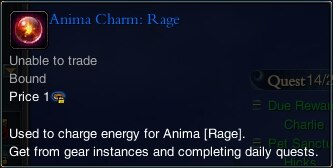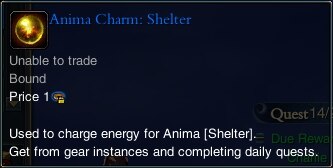 Use the Anima Shard to randomly reset the skills of your Anima. For a limited time, the Anima Shard is 20% off. Pick up yours today for only 64 Leaves.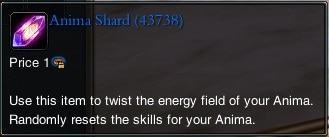 Give your Heavenly Soulforce Trinket some love with the new Light of Genesis and Light of Eternity upgrade items. Upgrade your trinket with the Light of Eternity, and then identify bonus stats with the Light of Genesis. Grab one today for just 160 Leaves, that's 20% off the normal price!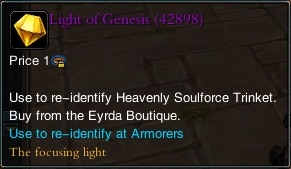 Make sure to get these items now while on sale, as the sale only lasts until Monday, January 6th!