By V4liance @ November 30, 2012 at 10:00am

Thousands of players fighting in epic wars. Intense 20 vs. 20 PVP battles to capture regions. Daring combat, cunning tactics, and brilliant strategies, all in the upcoming Nation Wars! Read on to learn about this exciting new battlefield!
War has come to Perfect World. The Sirens have called out, heralding a new age of endless combat. Will you heed the call, blade or bow in hand? Enter the arena of battle, if you dare.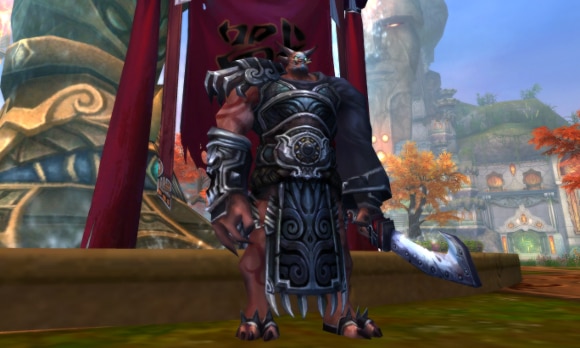 Overseer Aeban
Every Friday and Sunday, from 8:20pm to 10:20pm server time, players Lv60+ will have the opportunity to enter the Nation Wars. Across the entire server, players can enter simultaneously, offering one of the most incredible grand scale battle systems imaginable.
As players sign up to fight in the Nation Wars, Overseer Aeban will assign them to one of the four nations: Frost, Flame, Light, or Darkness. The Overseer, being the crafty demon that he is, will do his best to assign players to create armies for each nation as balanced as possible, taking into account a number of different factors. The Warriors of Perfect World may attempt to circumvent the randomness of entry by entering a squad first – the Overseer will assign a squad to a single nation.
At the start of the war, players will be sent to their nation's respective headquarters.
Frost Headquarters Flame Headquarters
Light Headquarters Darkness Headquarters
A Call To Arms: Let the Nation Wars Begin!
Once the war begins, the true nature of the strategic battlefield will be revealed. Open the map and you will find dozens of regions that each nation will fight over. Military coins will be awarded based on your nation's success over the 2-hour war, as well as according to individual actions within each regional battle.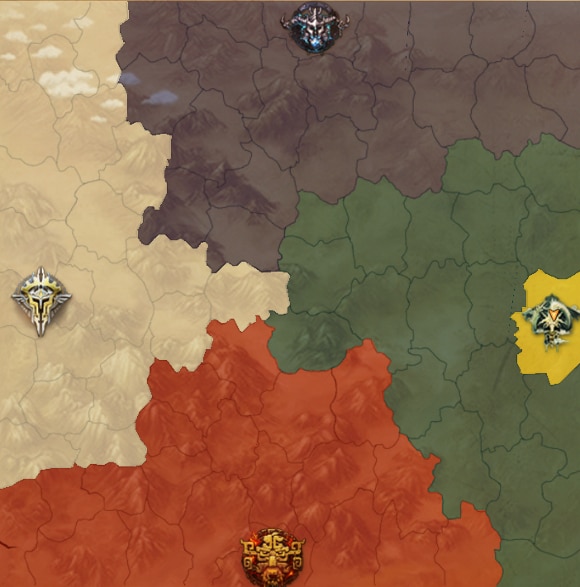 Fight for power and glory!
Your nation's forces can only attack other regions adjacent to your own controlled territory. Imagine the possibilities! Dedicate your forces carefully, for any or all three of your opposing nations may attack you! Assign squads to defend certain regions, while sending others out to attack in force! Who will rise above the others to take the helm and lead your nation to victory and glory?
Regional Battles
Within each region you will find a new battlefield, one in which only two nations may fight at the same time. 20 champions from each nation may enter. 20 champions to fight and die for control of the region!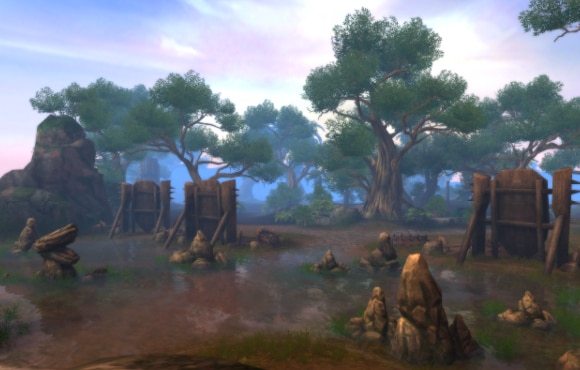 Fight and die along the muddy banks!
Earn points by stealing the flag and returning them to your capture zone! The first team to win 20 points, or the team with the highest score at the end of 25 minutes will control the region. If the score is tied, the defender wins. Afterward, the region cannot be attacked again for 3 minutes. These skirmishes will be fast and fierce, and each inch of ground earned will likely need to be defended!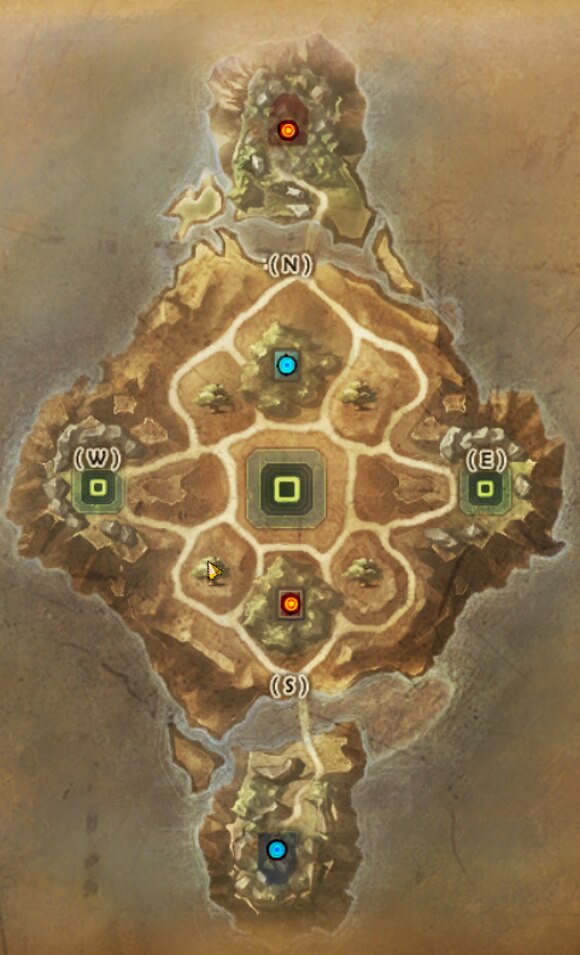 Behold the mighty field of battle!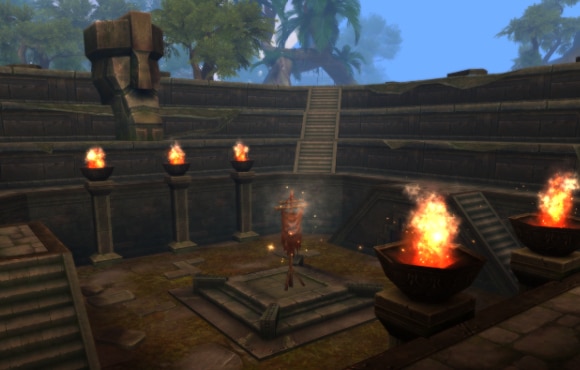 Grab the flag first!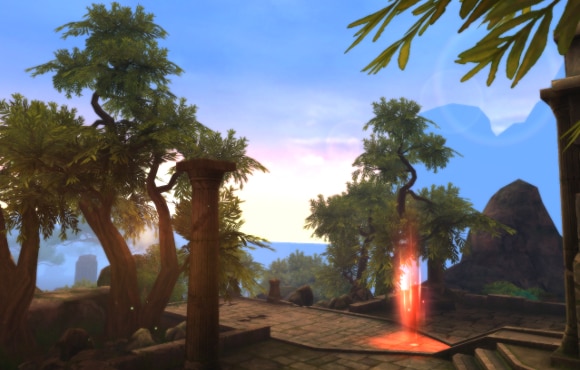 Back to your capture point!
Once the two hours of war are complete, players will be rewarded based on their nation's success, as well as their own personal contributions to the many battles. Fantastic new prizes await, as well as new methods of obtaining existing equipment! What incredible rewards await? Find out soon, in PWI: Sirens of War!
Free MMORPG – Perfect World International (PWI)
Vote for PWI in MMOSite's Reader's Choice Awards!