By Melanderi @ July 15, 2013 at 12:08pm

Greetings!
When it comes to enabling players to enjoy our games, we like to provide as many options as possible. Not only do we offer several payment processor options, but we also have game cards, item packs and bundles, in-game currency exchanges, and the ability to earn free Zen by completing surveys and offers. Earning Zen is done through our Offer Wall, and by completing surveys for our partners players can acquire Zen which allows them to access items that normally would require spending real world currency to acquire.
Many players have found huge success using the Zen Offers to gain Zen and buy the items they want without having to spend any real money, and you can too! If you haven't had a chance to check out the free Zen offers, you can do so by clicking the button below.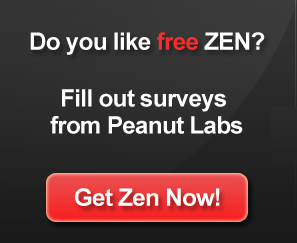 We have been collecting feedback from our many players, and we have some updates we would like to share!
Offers no longer contain malware or spyware.
We received reports that completing some of the offers would trigger malware or spyware alerts. We have gone through and made sure that all of the surveys and offers are clean and free of malicious code.
Players have reported issues qualifying for surveys.

We try to get surveys that include as many demographics as possible, however specific surveys may be looking for specific groups for their data. Sometimes this means that on a certain day, some users may not have as many surveys available. Sometimes it takes many questions to determine whether you qualify for a survey, however we are trying to keep those instances to a minimum.
Trouble getting Zen after completing an offer?

In order to receive your Zen, you must make sure that you have completed the survey or offer completely — there may be a final step such as verifying an email or using a link that is sent to you. Until that last step is taken, the offer is not complete. If you have completed the offer completely and have not received your Zen within a reasonable amount of time, you will need to contact Peanut Labs if you are using the North American site, and SponsorPay if you are using the European Site . It is very important to both Perfect World Entertainment as well as Peanut Labs that our users have a good experience with these surveys. They will be able to assist you further with getting your Zen.
I have feedback about these offers — what can I do?
We are very interested in your feedback! If you would like to share your feedback about the Zen Offers, please fill out this Survey. We would love to hear from you!
We sincerely appreciate all the feedback we have received thus far regarding the Zen Offer walls, and we hope to continue improving our services based on your feedback!